Ranges:Implements
Our ranges
Integrated as an extension of our front loader offering, MX implements are divided into 3 ranges according to their use:
Bale handling implements: Buckets, combination grabs, etc.
Forage implements: bale grabs, wrapping grabs, etc.
Distribution implements: Silage buckets, shear grabs, etc.
Handling implements
Attached to the loader, the agricultural handling implement is designed to make day-to-day handling work easier for farmers. From general purpose buckets to pallet forks and combination grabs, we offer an extensive range of implements designed to minimise your effort and save you time for all handling tasks.
Widely used in agriculture, handling implements can also be used in other sectors of activity, such as green spaces, local authority, viticulture, etc., and even by private individuals!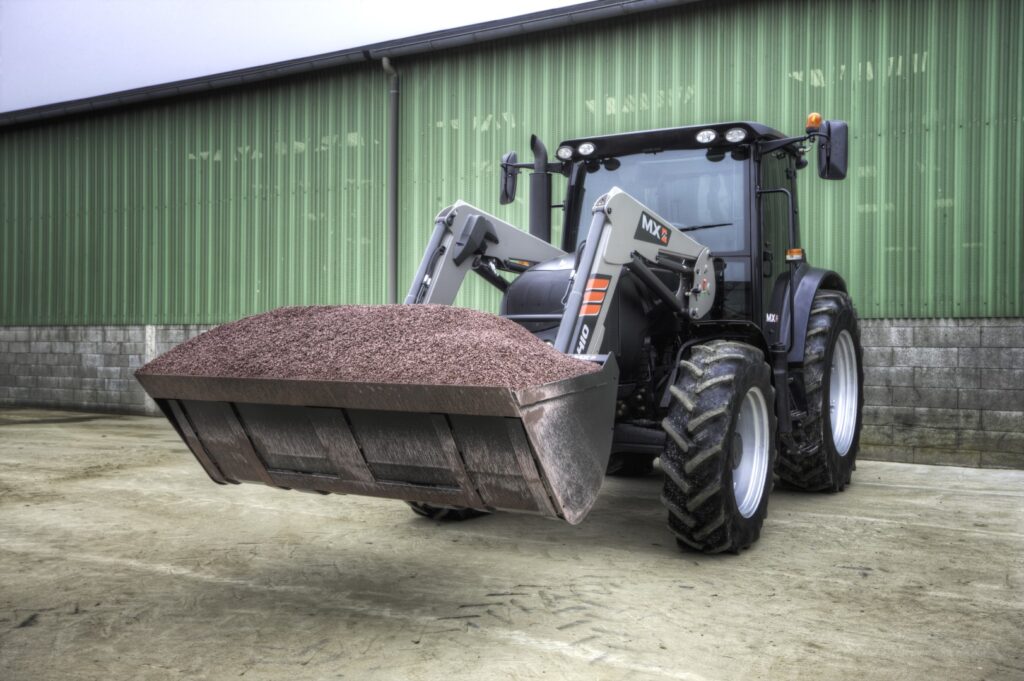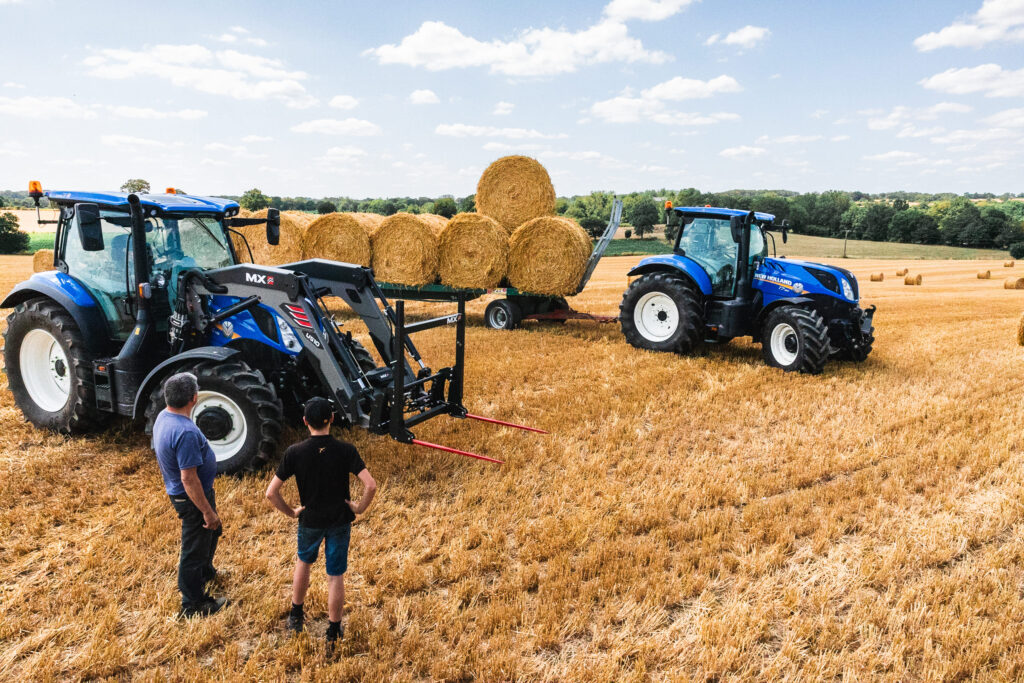 Forage implements
Just like handling and distribution implements, a forage implement is attached to the end of the loader, and will help farmers in their daily work. An essential activity on a farm, fodder is used as feed for ruminants (cattle, sheep, goats, horses, pigs, etc.) throughout the year.
There are 3 categories of fodder preservation, which form the basis for feeding these animals:
Each MX implement is developed for a specific use. MX offers bale grabs with a wide choice of sizes, as well as wrapped-bale grab kits and other equipment and options, to meet the specific requirements of each farm.
Distribution implements
Indispensable on mixed or livestock farms, distribution implements facilitate efficient feeding while maintaining a high quality of fodder for the user. MX offers 3 ranges of distribution implements:
Feeding buckets
Shear grabs
Silage buckets
Desiling involves cutting feed from a silo and then distributing it to the animals. Multifunctional and extremely versatile, our distribution implements will more than meet your requirements. They enable farmers to feed their animals quickly and efficiently, providing a clean clamp face in the silo to avoid contamination, maximising conservation and offering a convenient way of distributing silage.