MX, Agricultural equipment manufacturer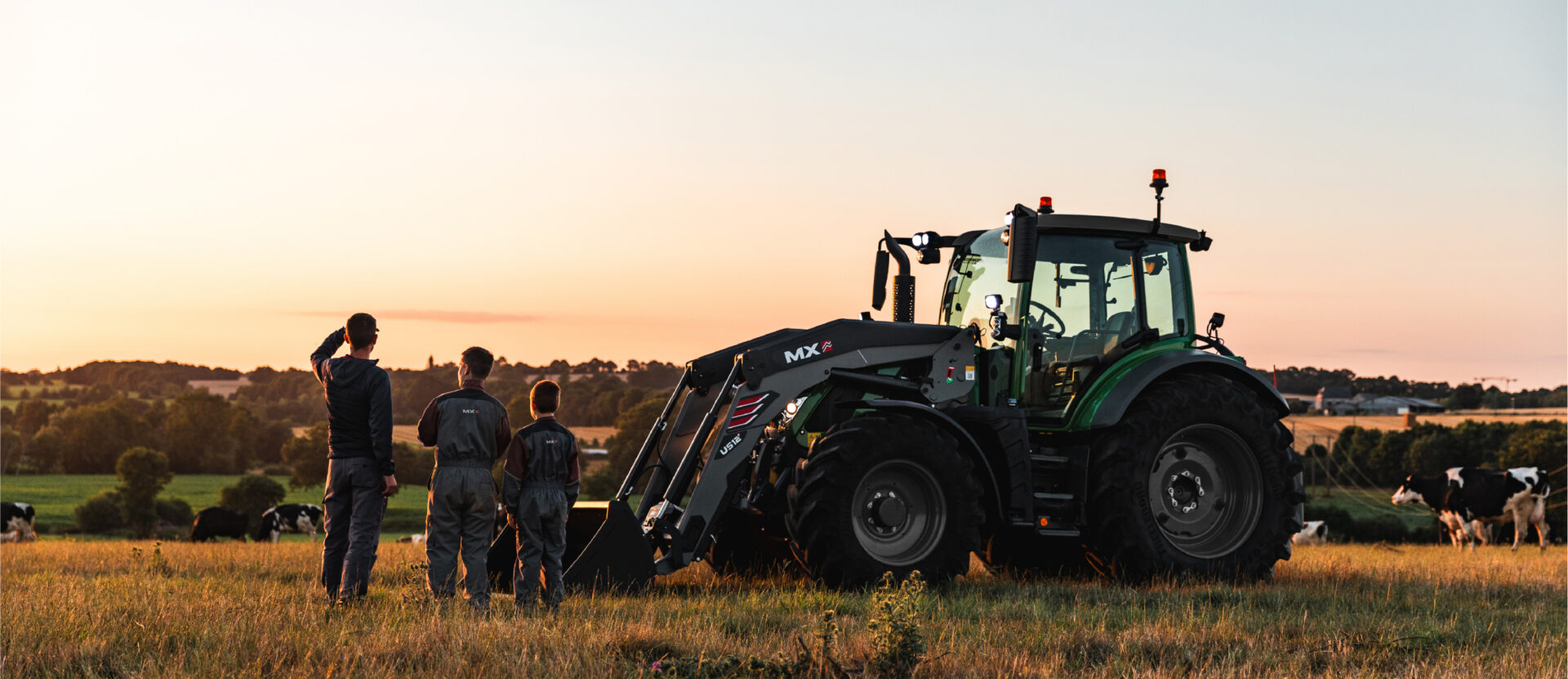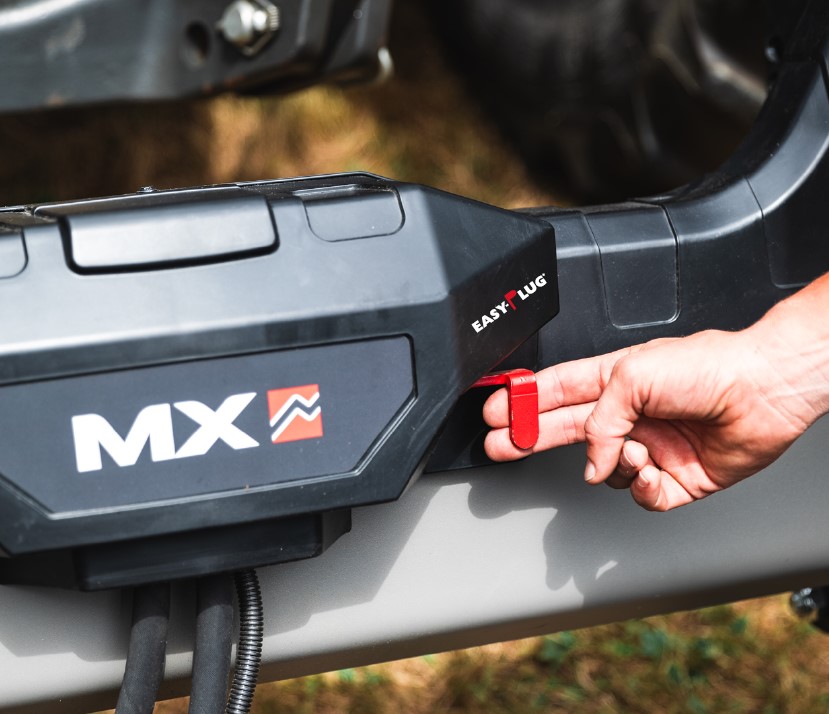 In the news
New EASY-PLUG, 3rd function decompression
Find out more
Latest resources
MX, the agricultural equipment manufacturer able to satisfy your requirements
The design of agricultural equipment tailored to your usage requirements is second nature to us. Our dynamism, accountability and synergy are aimed at ensuring 100% customer satisfaction.
Our teams and our dealer partners are fully motivated to provide you with durable products combining ever-higher performance with harmonious design. The reliability of our tractor equipment and the responsiveness of our services will always be there to sustain your profitability.

An international agricultural handling brand
The Mailleux brand, now known as MX, is present on all continents and in 64 countries around the world, thanks to a strong network of dealers and importers.

The most extensive tractor equipment catalogue in the market
The 6 loader ranges and the comprehensive variety of agricultural equipment (front linkages, weights, buckets, grabs, etc.) in the catalogue make ours the most extensive offering in the agricultural handling market.

Tractor accessories compatible with all brands
Our company is expert in adapting equipment for all requirements and tractors. Over 40 brands are compatible with our agricultural equipment, including John Deere, New Holland, Fendt, Claas and Massey Ferguson.
The agricultural equipment manufacturer that makes handling work easier for farmers
Our raison d'être
As a trademark of the M-extend group, MX offers farmers agricultural machinery that facilitates their handling work in the field.
Freed from heavy and difficult manual tasks, farmers gain in comfort, safety and productivity.
As a manufacturer of agricultural equipment, our knowledge of tractors and their users is the key to designing and producing agricultural machinery that closely matches the requirements of those in the field. All agricultural activities will therefore find professional agricultural equipment adapted to their specific activities: agriculture, market gardening, viticulture, green spaces, local authorities, equestrian centres, livestock, contractors and cereal growers.
An extensive network of MX dealers covers France and abroad, enabling farmers to explore our products, check their conformity with their tractors, and purchase them locally.
MX values
Premium quality
Our expertise as a manufacturer of specialist agricultural handling equipment enables us to meet your quality requirements. We offer 100% operational, robust and reliable tractor accessories with unsurpassed, high-quality service.
CSR sourcing
Conscious of our responsibility as a leading brand, MX is committed to respectful and long-term relations with our employees, customers and all of our partners. Social and environmental aspects are taken into account in our international growth and our products:
We design durable agricultural equipment with minimal wastage.
Spare parts are available for the maintenance of agricultural machinery.
Our customer service is at your disposal to ensure the longevity of your agricultural equipment.
A culture of innovation
Innovation has been the watchword of the company since its creation in 1951. We dare to innovate in our relationships, our methods, our tools, our services and our products. Why is this the case? Because, along with our dealers, our aim is to make our difference your advantage, with products that exceed your expectations.
Our agricultural equipment is designed for you and built by our teams, making each of our innovations unique.
Furthermore, many MX products have set the standards for the market, such as the Mach System, which has become familiar to farmers everywhere since its introduction 40 years ago.
Adaptability of our agricultural equipment
Our company, an agricultural equipment manufacturer, equips more than 9,000 tractor models, from 15 to 400 horsepower, from around forty different brands.
Over 150 brackets and 100 front linkage parts are designed each year to fit new tractor models. In other words, we study 3 to 4 tractors every week to develop tailor-made handling solutions.
We are therefore open to responding quickly to your specific needs and requests to study new models, in order to offer new solutions that are perfectly adapted.