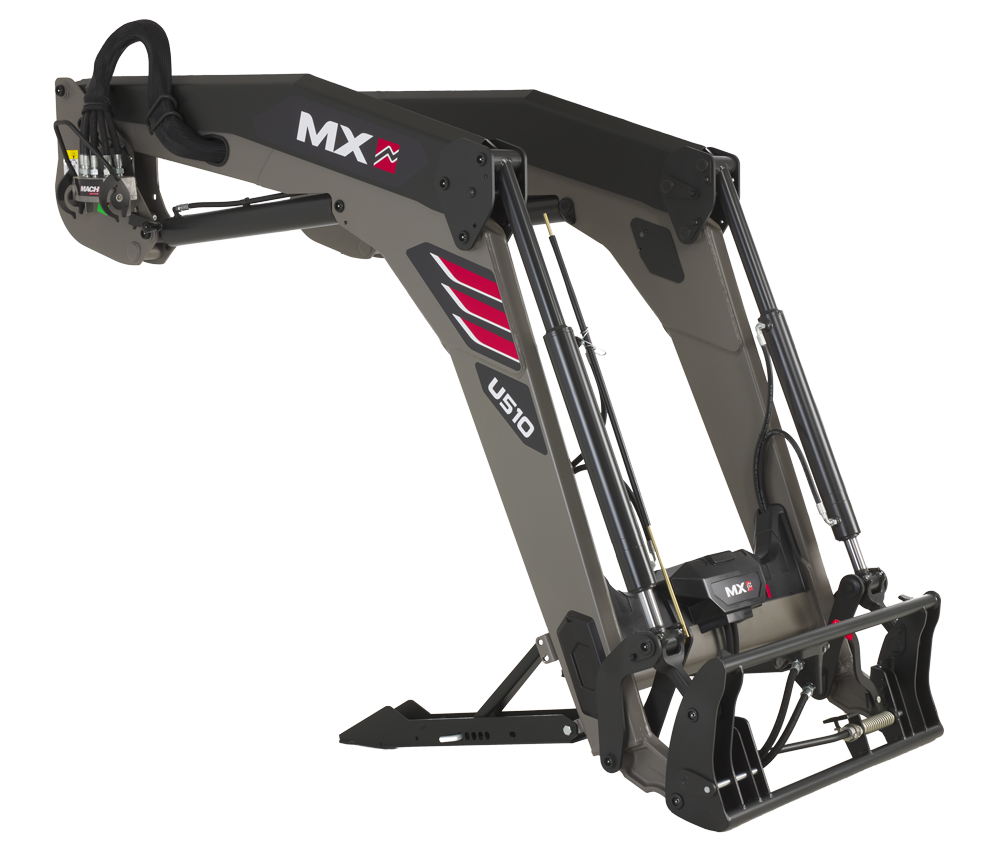 Compatibility
Tractor power (HP) : 40 to 260
With/without mechanical parallelogram
---
Capacity

Hours of use (H/year) : <400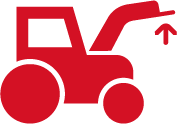 Maximum height to the axis of rotation of the tool: 3.50 m to 4.50 m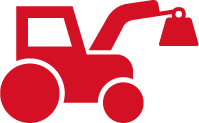 At maximum height 940 kg to 2490 kg
---
Description
The U500 series comprises of 16 models, with or without parallelogram, which offer a perfect combination of lift height and power for your everyday handling needs : feeding, mucking out, storage, etc.
See the brand-new U500 in action !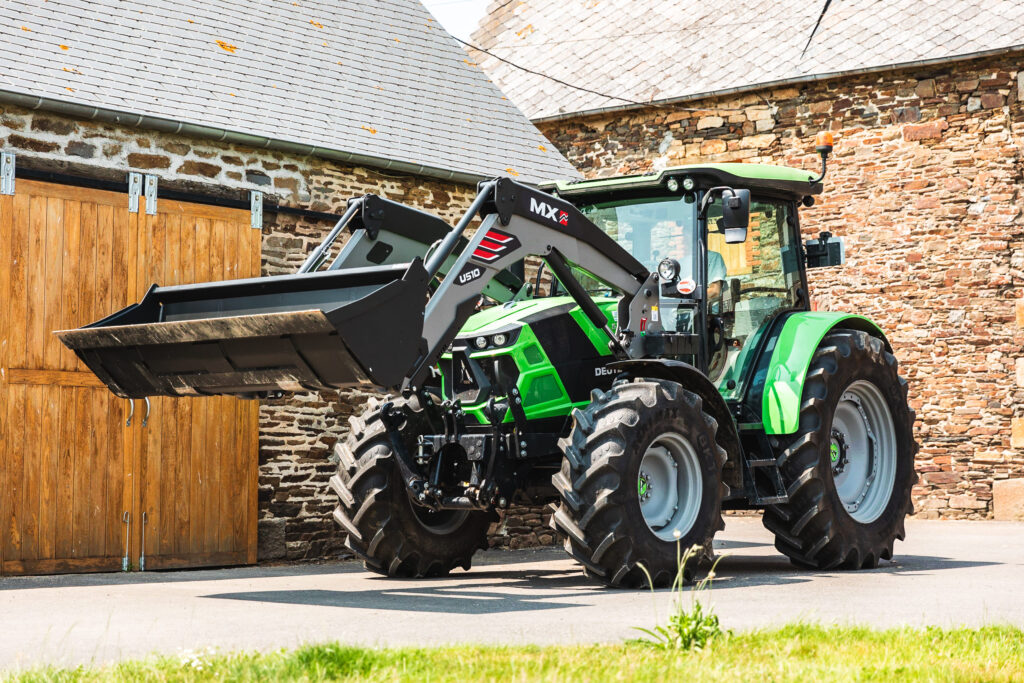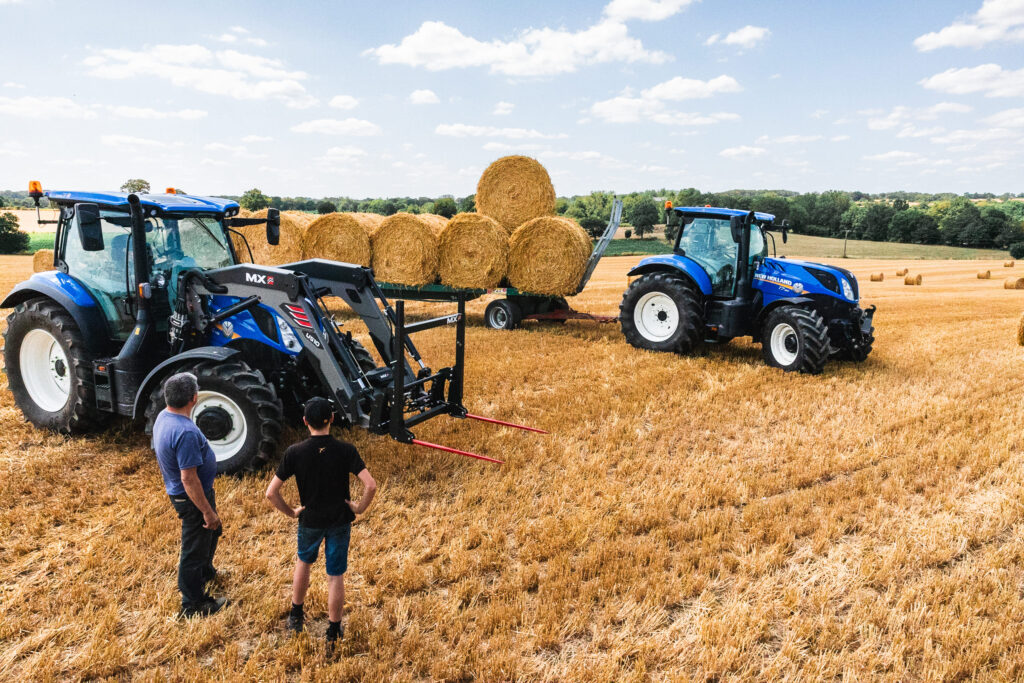 Advantages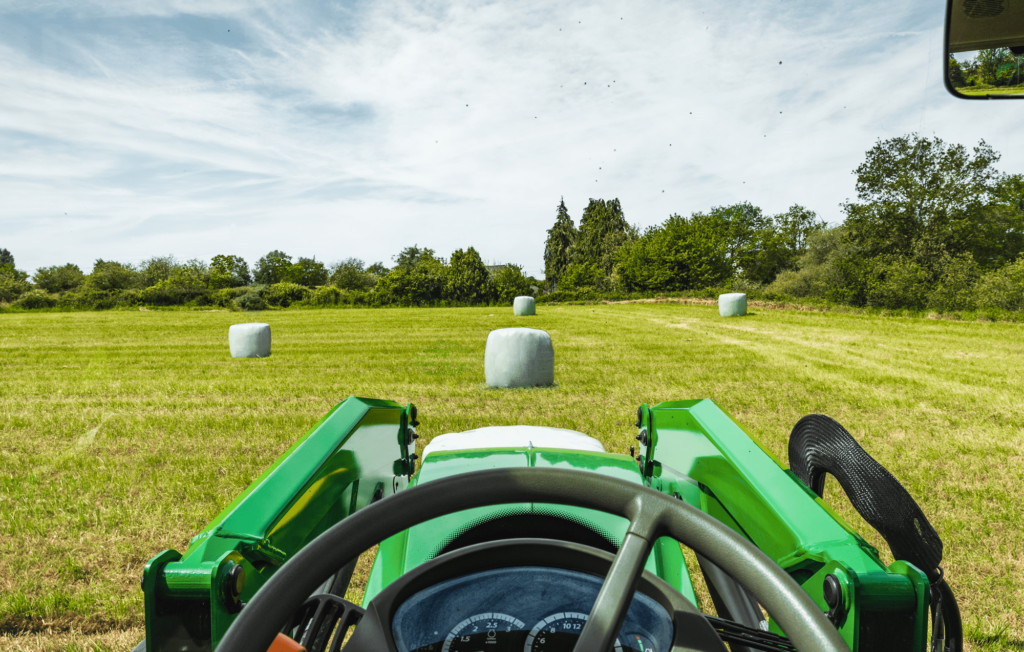 FOCUS ON VISIBILITY
Lowered parallelogram and cross-beam for
improved working visibility,
Significant reduction of the loader's knee profile,
Modern and sleek design that follows the tractor's bonnet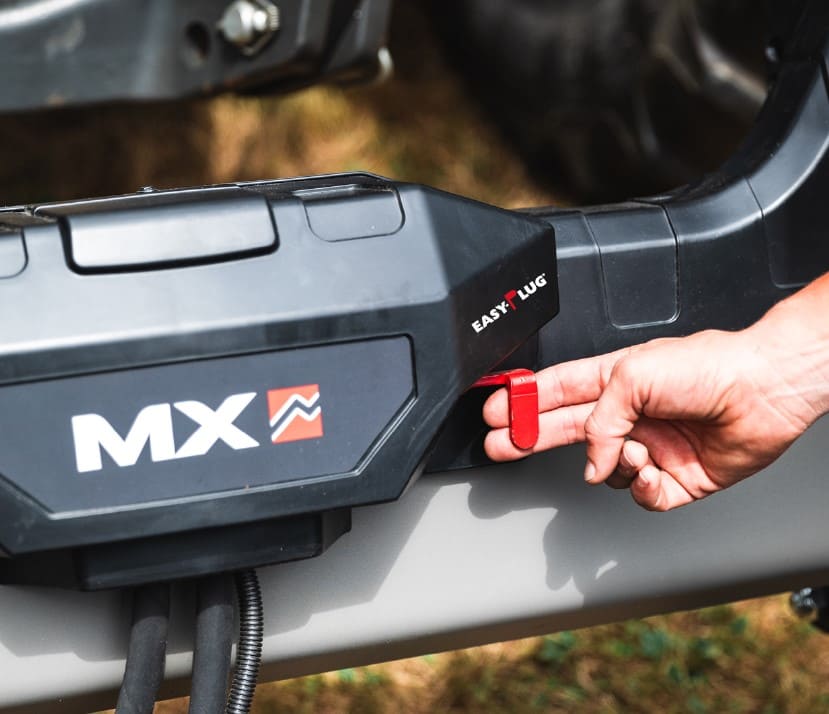 DECOMPRESSION
OF THE 3RD FUNCTION : EASY-PLUG
Quick and effortless – No need to decompress the 3rd function from inside the tractor's cab,
Handle easily accessible from the front left-hand side of the loader,
Eliminates back pressures for hassle free connection of hydraulic couplers,
100% mechanical system,
Compatible with MX controls or original tractor joystick (2 spool valves)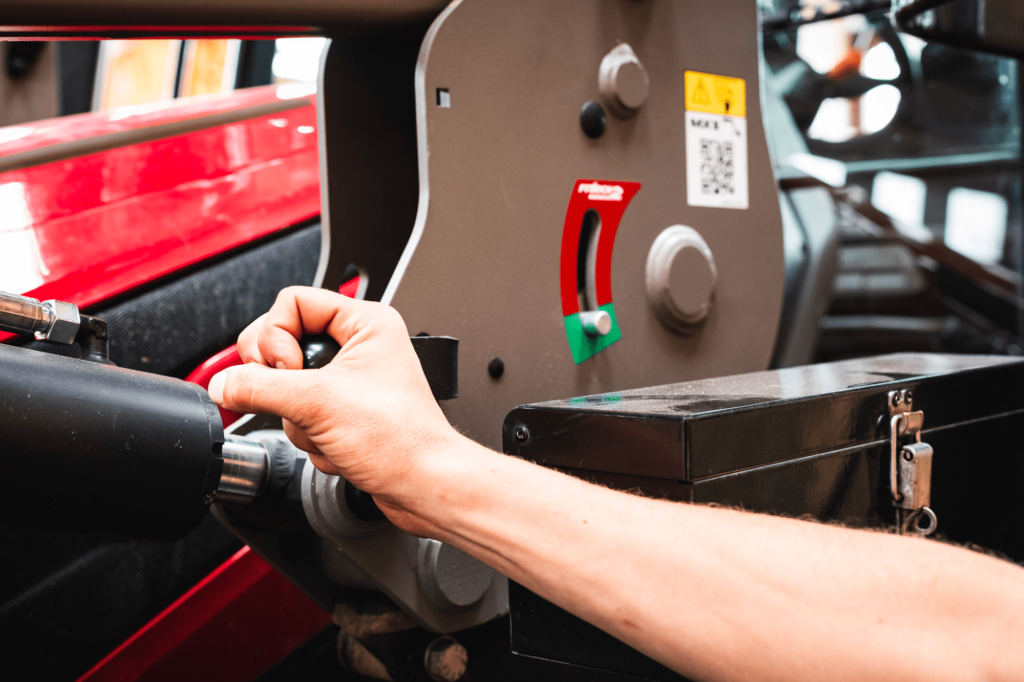 FITLOCK 2+ SYSTEM :
LOADER HITCHING AND UNHITCHING
Single descent to hitch/unhitch, Automatic locking and unlocking, using a conveniently
positioned handle, away from the tractor's exhaust and lights, A clear and effective locking indicator for improved safety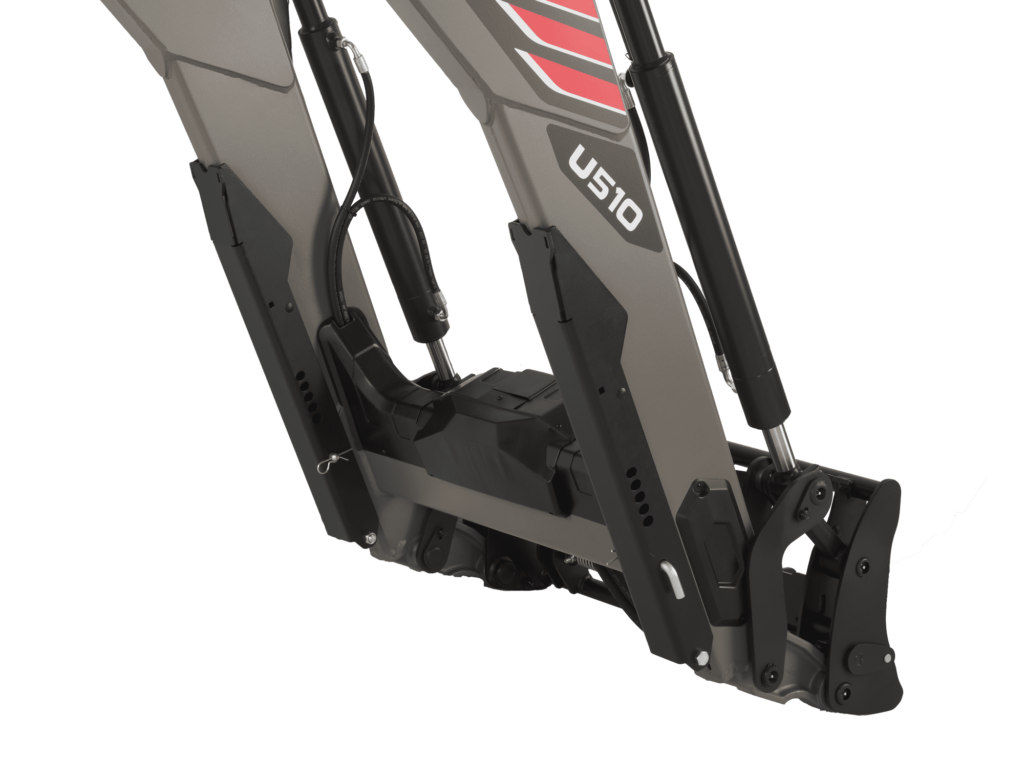 HYDRAULIC AND ELECTRICAL PROTECTION

Double-braided hoses, fully protected inside the loader jib,
Compact, neatly integrated hydraulic block
Clean finish with the addition
of an abrasion-resistant nylon sheath, Integrated parking stands under the loader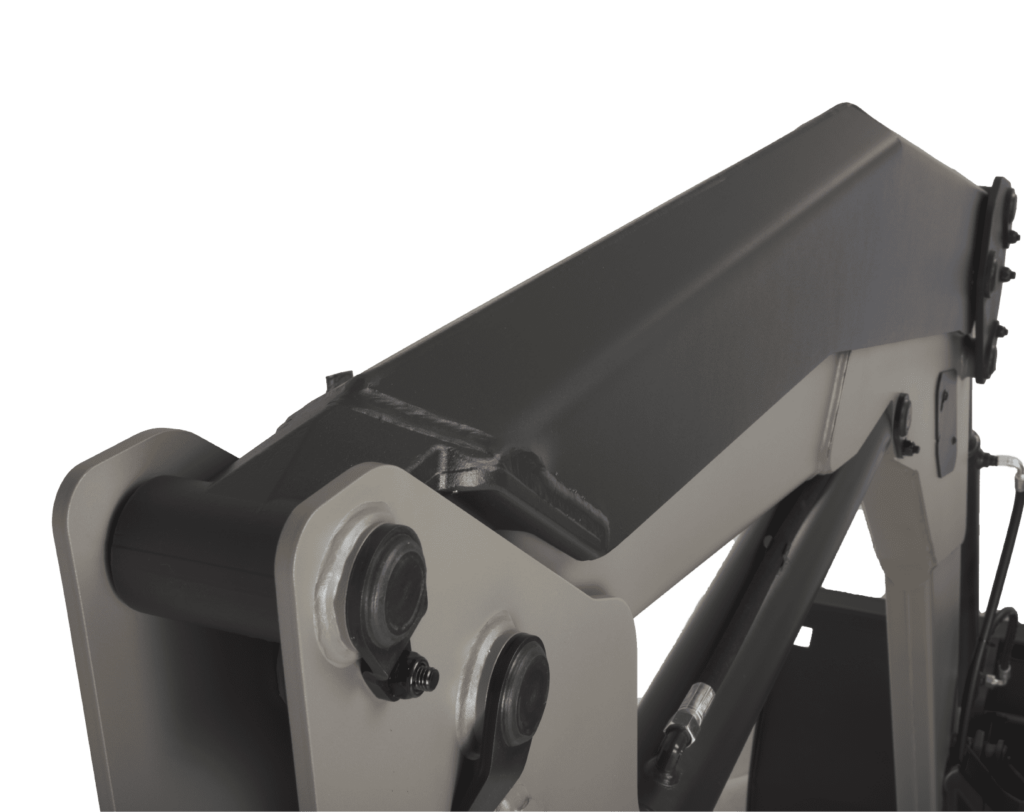 PROVEN STRENGTH AND QUALITY
Robust loader structure with cast end pivots,
100% of loaders tested before delivery,
Optimum tractor performance is maintained, Achieved by a
wide clearance around the front wheels, which provides the best
integration for the front axle, tyres and mudguards.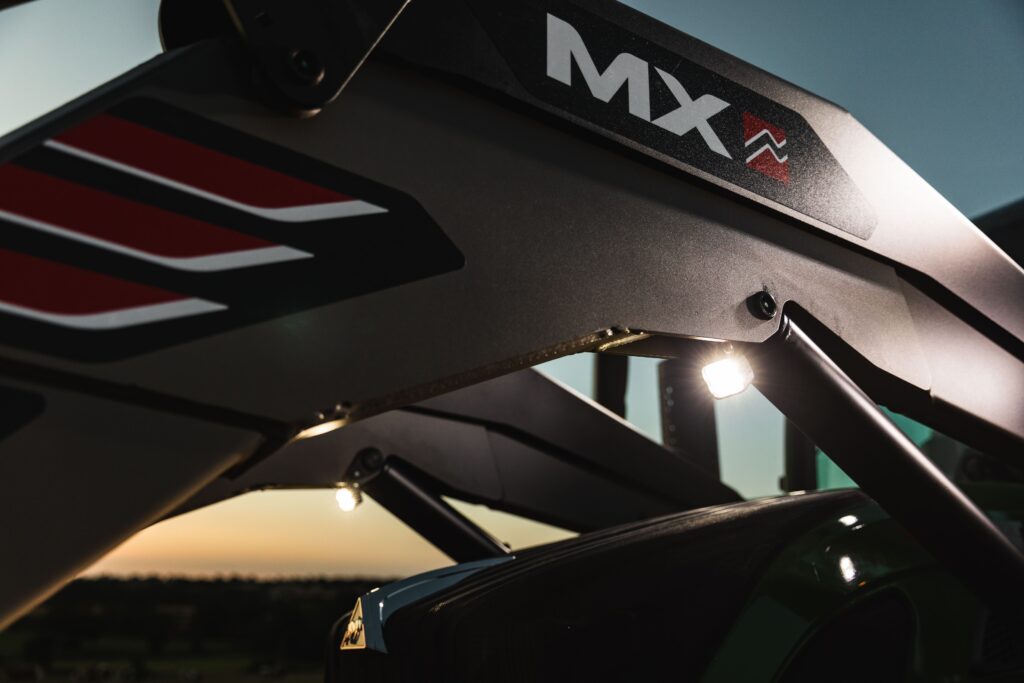 WORKING LIGHTS : Spot light on implements
Powerful lighting (800 lumen) located under the loader's arm for working at night and handling in poorly lit buildings,
Additional lighting to the tractor's existing lights to improve visibility of the implement (e.g. position of
the bucket blade, MANUBAL tines, etc.) and the load itself (bales, manure, pallets, etc.)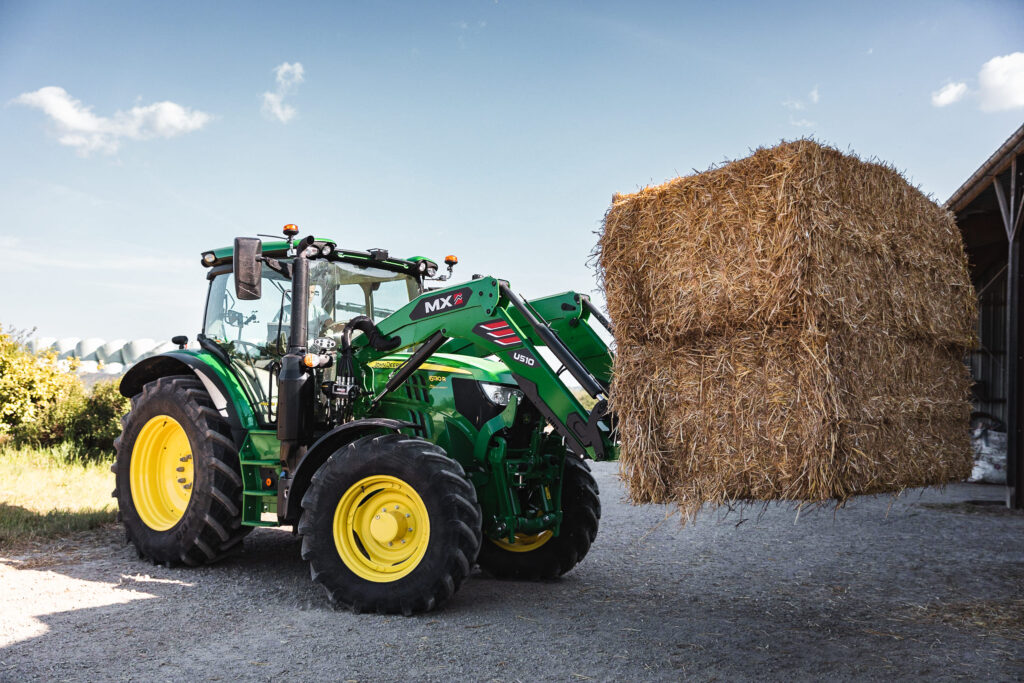 Don't wait any longer to get in touch with your dealer!