To ensure that your equipment delivers 100% of its potential day after day, choose original parts. You will benefit from mechanical efficiency over the years. Regular checks and proper maintenance are essential for safety. All our spare parts are manufactured in our workshops with the same know-how, quality and traceability requirements as all our products.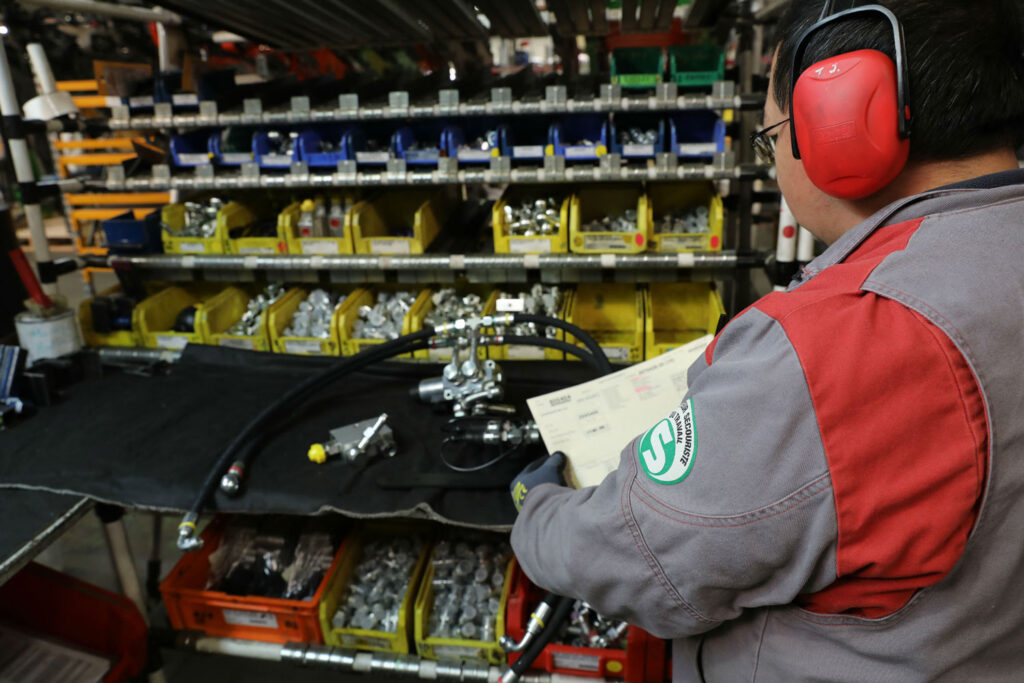 I'm an MX user
Click on the button below to enter our dedicated user navigation area.
Exploded views of adaptations (parts directly linked to the tractor) are not available online. Please contact your dealer for more information.
I'm an MX dealer
If you are an MX dealer, go directly to the dealer area to place an order.
How do I find the part reference?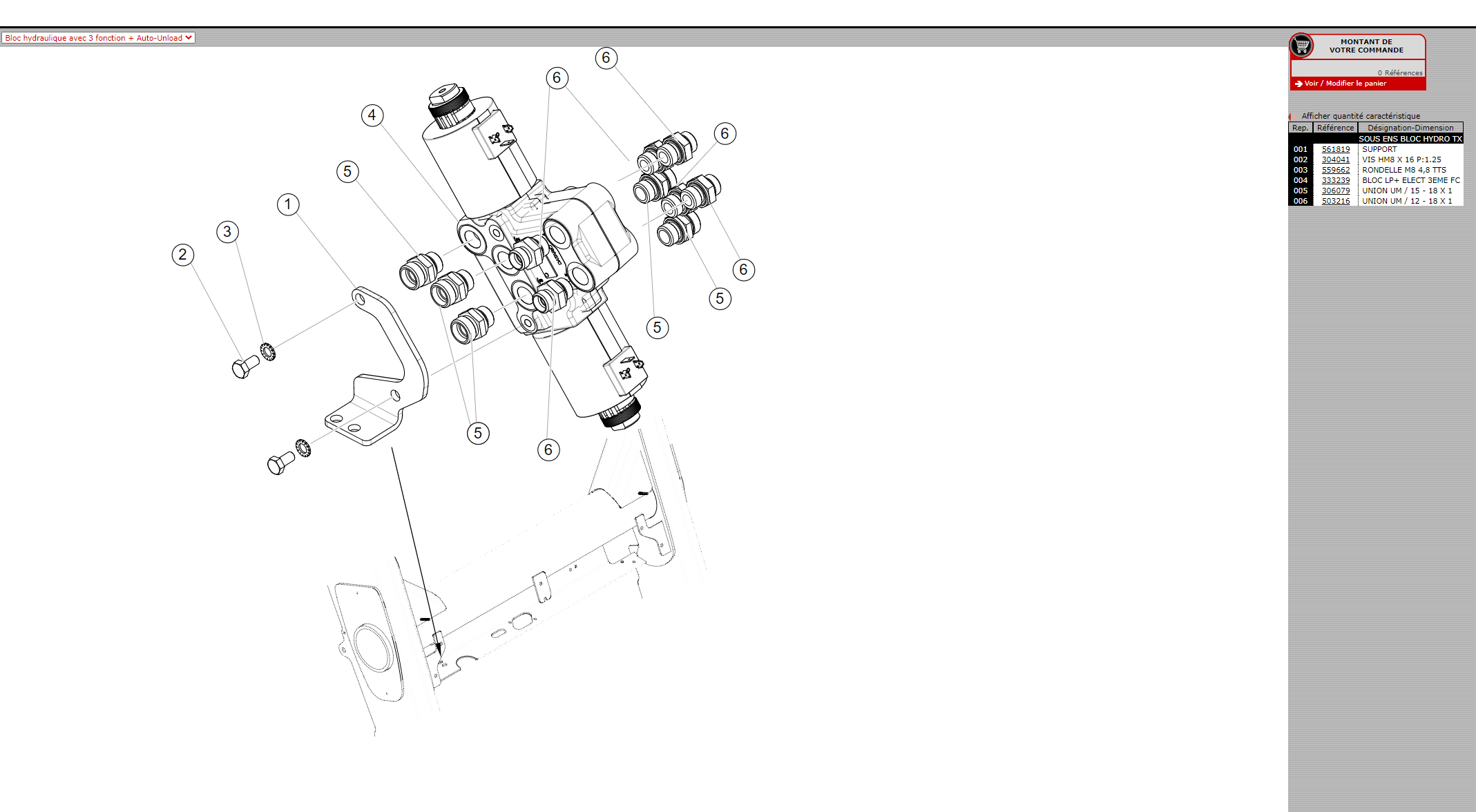 Step 1
Find the spare part number you need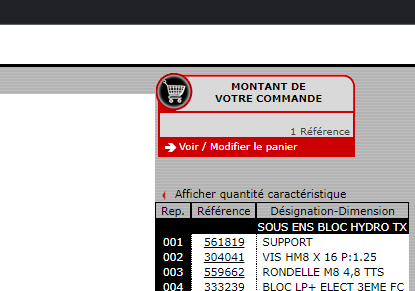 Step 2
Place the identified reference in a basket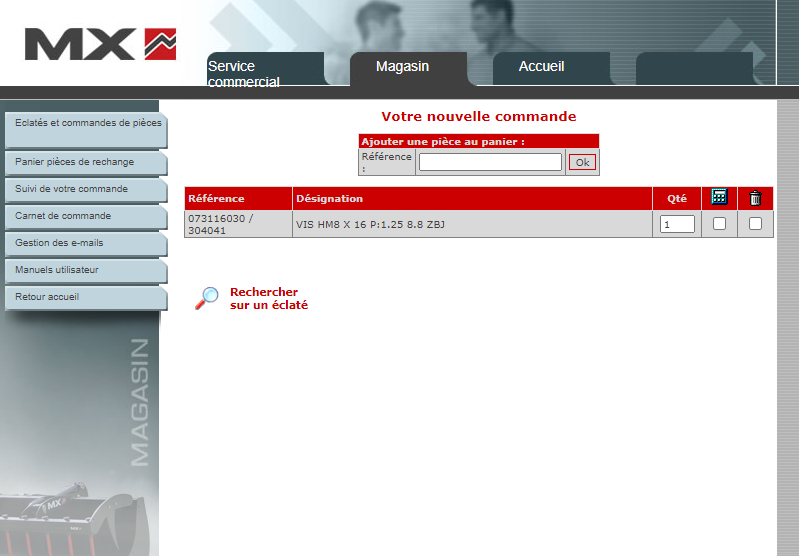 Etape 3
Thanks to the references you have listed, you can contact your dealer and place an order without worrying!