e-Pilot S – Electronic control
Description
THE ADAPTABLE AND INTEGRATABLE ELECTRICAL CONTROL SOLUTION. The general functions of a conventional control but packed with exclusive technologies! Up to three movements combined for increased productivity. The e-Pilot S is compatible with MX F300, A100, U400, T400 and TX400 loader ranges.
Advantages
BESPOKE INTEGRATION
Depending on the tractor cab's layout, the e-PILOT S is installed to suit the user with the following considerations: - Clean, uncomplicated integration - Optimal positioning - Extremely ergonomic, tracking the seat's movements The attachment fittings and assembly instructions are therefore adapted to each tractor model.
DETACHABLE JOYSTICK
According to the cab layout and specific lever position, the e-Pilot S joystick can be detached very quickly. Simply pull upwards to unlock and store. When the loader is unhitched, the e-PILOT S handle can be stored in a change tray or 'parking' device* designed for this purpose. This leaves the entire working area free for other tasks.
DIRECT AND PROGRESSIVE 3RD FUNCTION, WITH COMBINED MOVEMENTS (option) UP TO 3 MOVEMENTS COMBINED FOR INCREASED PRODUCTIVITY.
The 3rd function is controlled by the proportional thumbwheel, thus allowing 3 simultaneous movements to be combined: lifting/dumping/3rd function.
A HUB OF EXCLUSIVE TECHNOLOGIES
When a function is activated, the handle vibrates so that the user receives a clear signal. Similarly, when the implement reaches its position via AUTO-LEVEL, the e-PILOT S vibrates to let the user know that it is correctly positioned.
SMART SHOCK & SHOCK ELIMINATOR
Alongside the SHOCK-ELIMINATOR, which uses hydraulics to absorb shocks experienced during driving, the SMART-SHOCK absorber is electronically controlled by the e-PILOT S in order to cushion the start and stop of each lifting or lowering movement of the loader.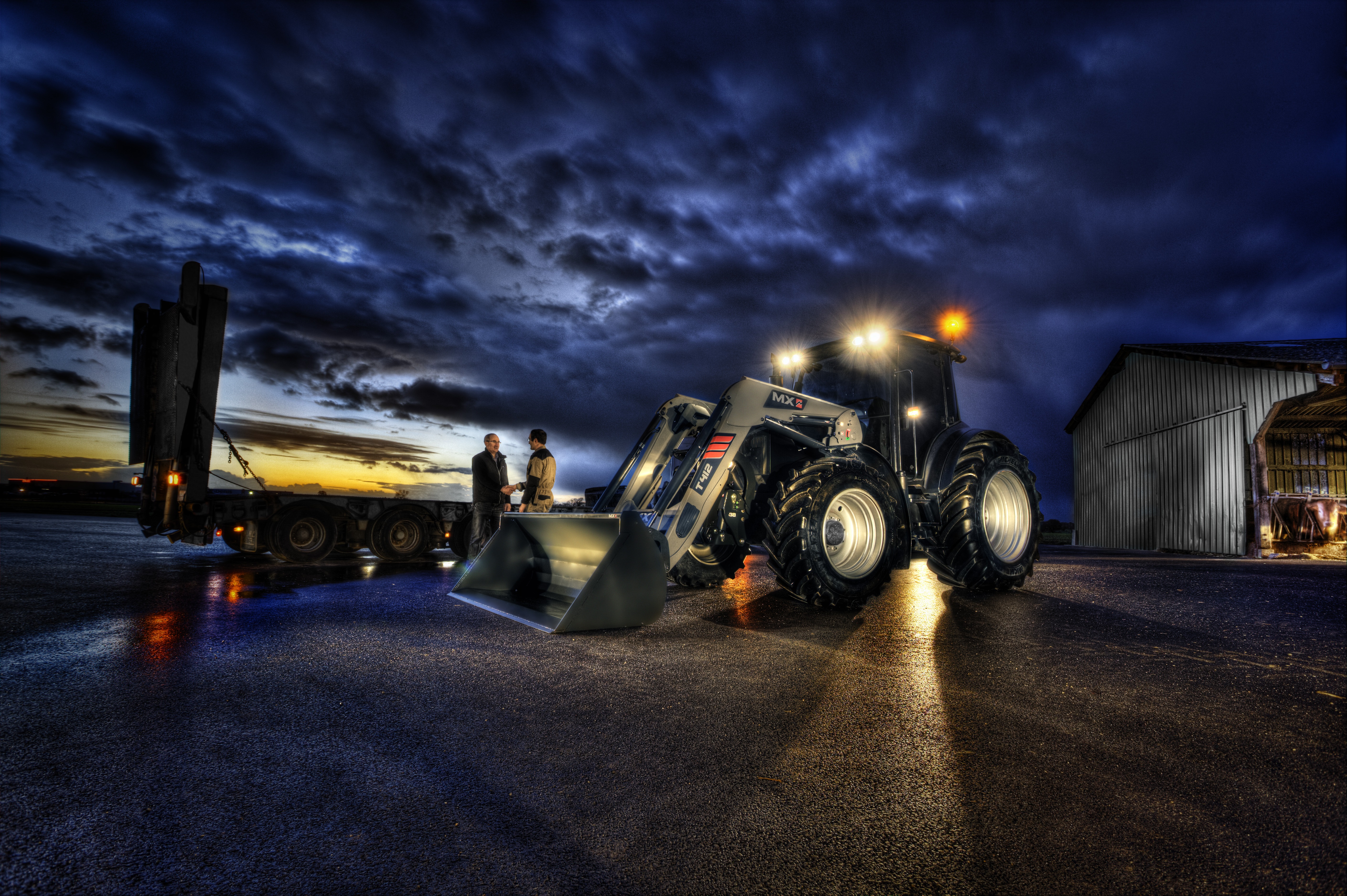 CUSTOMISABLE CONTROL
The user can, at any time, use the joystick to change modes between the FACTORY, SOFT and DYNAMIC modes. Mode selection changes the flow rate, rate of progression and sensitivity in accordance with the control characteristics that the user requires for the loader.
Didn't find the product you were looking for?