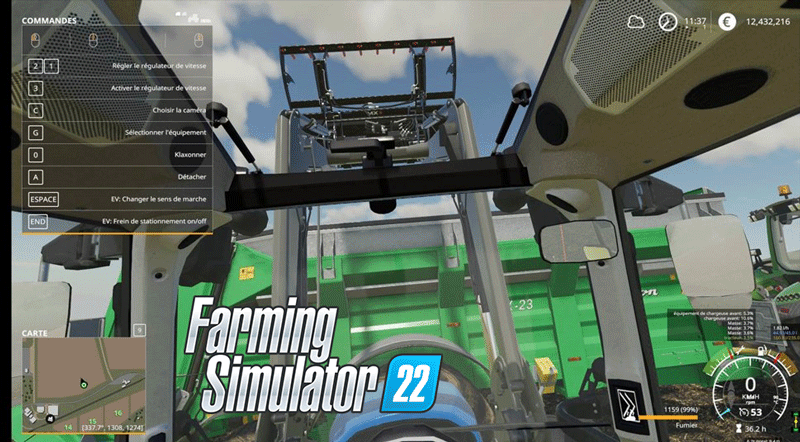 MX on Farming Simulateur 22
Last October, MX was proud to announce the release of the largest Mod on Farming Simulator 22. To date, there have been more than 200,000 downloads – a huge success!
Developed by GIANTS Software, the hugely popular Farming Simulator 22 allows you to manage your own farm, using agricultural vehicles from more than 20 different manufacturers. Players can put their talents to the test in a highly realistic, expansive environment: from buying new fields to extend the farm, and farm equipment for cultivation and sowing, to ultimately selling the crops.
MX worked for almost a year alongside the talented modder, @Univers_Simu to equip your John Deere, Massey Ferguson, Challenger, Fendt, New Holland, Case IH, Deutz, Claas and Valtra tractors (and many more),. The pack is free and comprises 3 front loaders, 3 weights and 16 implements to assist you in all your farm work!
The game is available for the following platforms: Windows, Mac, PlayStation 4, PlayStation 5, Xbox One, Xbox Series, Stadia. Enough to satisfy the majority of players!